February 22 - October 4, 2020
"PANAL" / Francesc Ruiz solo show at Centro de Arte Dos de Mayo Avda, Madrid
-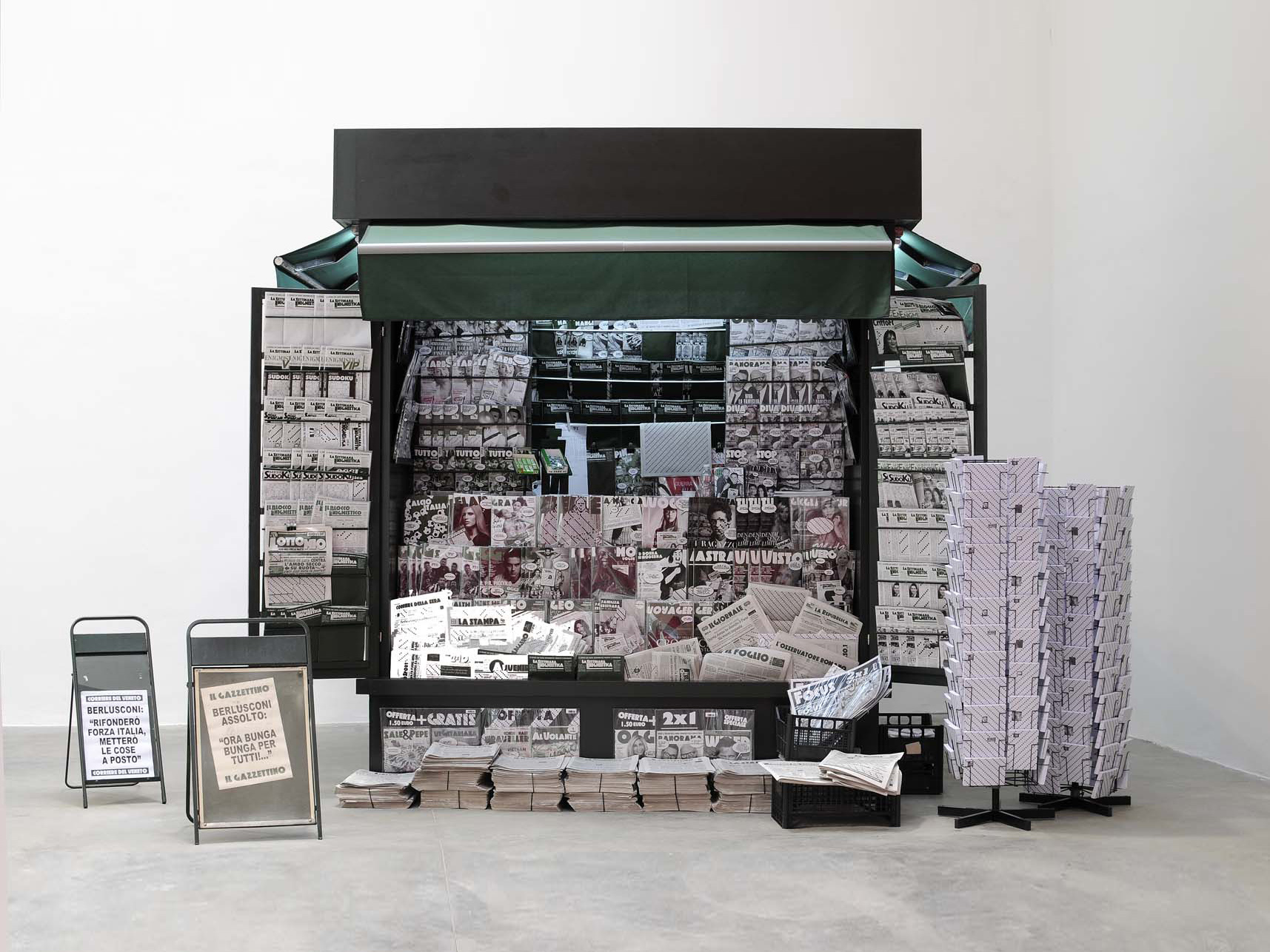 CURATED BY ANNA COLIN

Francesc Ruiz's first major exhibition in a Spanish public institution, is part retrospective, part new commission. The retrospective part brings together works spanning the last two decades of a practice engaged with comic book production and distribution as well as the circulation of content and bodies ? dissident and otherwise ? placing the themes of homosexuality, class, queer space, urbanism and psychogeography at the centre of its enquiry.

Street kiosks reminiscent of those found in Cairo and Philadephia and filled with comics produced by the artist following his urban wanderings and engagement with the comics histories of the cities come in close contact with formal and informal outlets for the distribution of homoerotic comics made for heterosexual consumption in Japan (the Yaoi genre) and Italy (the Sukia and Rolando del Fico series). These installations are juxtaposed with fantastical drawings remapping the cruising area of Montjuic and the wealthy neighborhoods of La Zona Alta in the city of Barcelona, whose 1992 summer Olympics? visual identity is also deconstructed in an animated diptych.

The subjects of urban planning, distribution, dissidence and visual excess continue in the second part of the exhibition titled Three streets, three colours. Specifically conceived for CA2M?s atrium, this monumental installation takes its cue from three scenarios of urban configuration observable in global cities. In Three streets, three colours, the city envisioned by Francesc Ruiz is vertical, starting at the bottom with The Blue Street: Lycamobile, followed by The Yellow Street: Logistics and Last Mile Delivery, and The Red Street: The Illegal Street. Global telecommunications, fast delivery services and the adult leisure industry are responsible for the branding of a new form of privatised and unregulated urbanism, where bodies, garbage and visual overload converge into one.